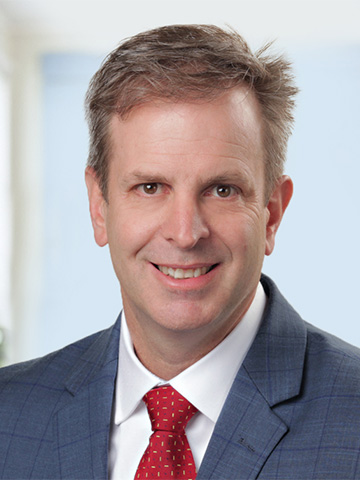 Albert Losken, M.D.
Board-certified Plastic Surgeon
Program Director of the Division of Plastic Surgery at Emory University
Hamm Professor of Surgery
Professional Memberships
American Society of Plastic Surgery
Georgia Surgical Society
Southeastern Society of Plastic Surgery
Southeastern Surgical Society
Training/Board Certifications
Residency, Plastic Surgery, 2002
Emory University School of Medicine
Residency, General Surgery, 1999
Emory University School of Medicine
Internship, General Surgery, 1997
Harvard Medical School
Medical Education, MD, 1996
American Board of Plastic Surgery, 2003
Awards
Teacher of the Year
Emory Division of Plastic Surgery, 2003
"My father was a plastic surgeon who was always excited to go back to work after vacations."
Inspired by his father, Dr. Losken exudes the same love and dedication for his work. He says that what drives him is seeing how his work impacts each patient's confidence and entire life. In fact, he says "I'm only happy when they're happy." And, for Dr. Losken, that also goes for informing and supporting the families of his patients as well.
"I'm a people person who is genuine and honest. I will never talk a patient into something that isn't in their best interest."
Dr. Losken says it is important that he work together with the patient to make sure they get the result they want. He has a low-key but highly caring demeanor and says, "It's not just the procedure; I treat the patient as a whole – both mind and body."
"The goal is always to balance beauty and function."
Particularly in the case of breast reconstruction or body contouring after weight loss, Dr. Losken takes special care to create beautiful results and, as importantly, to make sure that the patient is comfortable in their own body.
"I take great pride in being a member of the Emory medical community."
Being part of the larger Emory family means the world to Dr. Losken. He is proud to work with such talented and compassionate surgeons and to carry on the reputation of excellence that Emory enjoys worldwide.
"Teaching tomorrow's surgeons makes me a better surgeon."
As Dr. Losken says, "Times change. Looks change. Desires change. We, as surgeons, have to change with them. Being a professor gives us the opportunity to learn what is on the forefront of surgical and non-surgical procedures and to be inspired by our students. It keeps us young and motivated."
On a personal note
Dr. Losken enjoys spending time with his family, works out, plays sports and keeps himself in physical as well as mental shape which is necessary for his demanding work. One of his interests is drawing which helps him focus and pay attention to proportions and the intricate detail which he feels contributes to his ability to understand and transform patients.