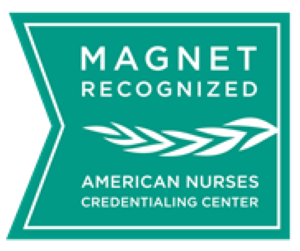 When we work together, our efforts make a difference that can be felt across the state. We are the most comprehensive academic health system in Georgia and the only one with four American Nurses Credentialing Center (ANCC) Magnet®-designated hospitals.
The Emory Clinic was the first exclusively ambulatory care organization to be recognized by the ANCC in 2022.
In 2020, Emory Johns Creek Hospital (EJCH) achieved its first Magnet recognition from the American Nurses Credentialing Center (ANCC) to reflect its nursing professionalism, teamwork, and superiority in patient care.

Emory University Orthopaedics and Spine Hospital (EUOSH) received its second designation in 2021, and Emory University Hospital (EUH) received its second Magnet designation in 2018. Emory Saint Joseph's Hospital (ESJH) has been recognized as a Magnet hospital since 1995 and earned its sixth consecutive Magnet designation in 2019 making it the first community hospital in the world to earn six consecutive designations.