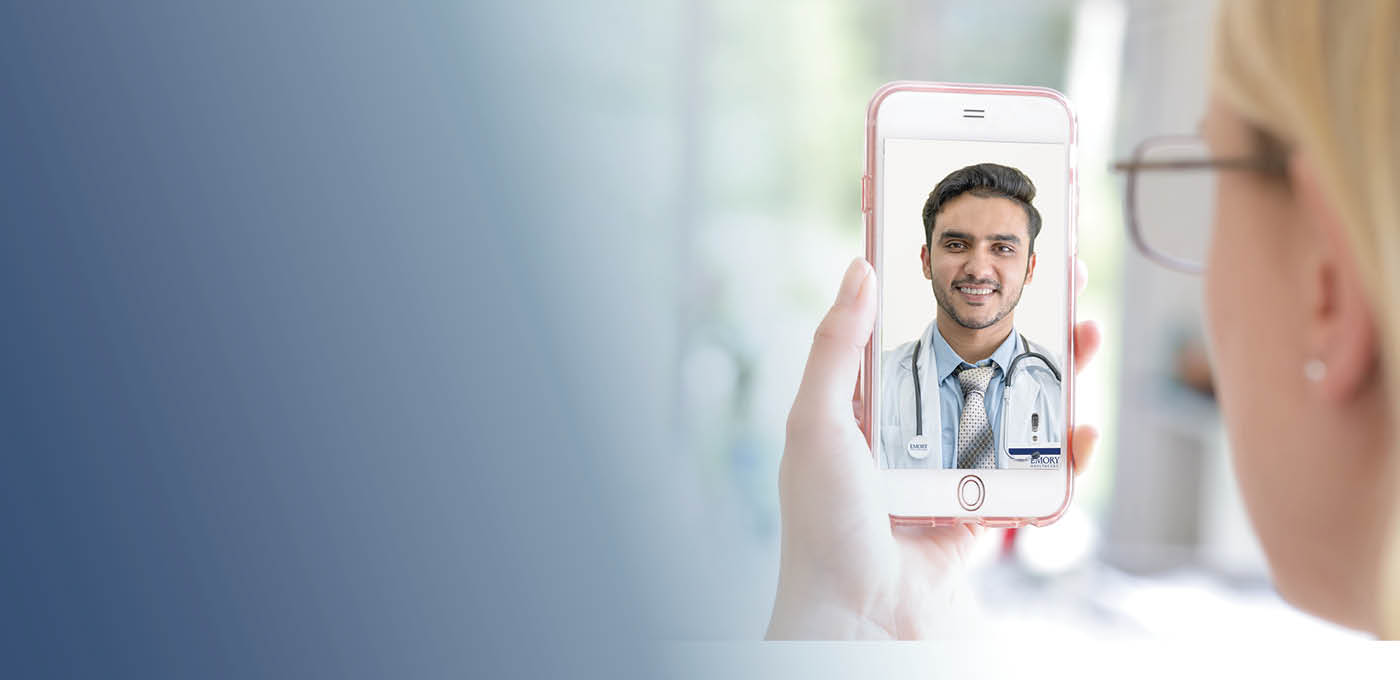 Telehealth Frequently Asked Questions
Emory Connected Care, our telehealth service, might be a new experience for some. Fortunately, the process is safe, secure, and an easy way to communicate with your health care team. You can ask questions, share concerns, and in some cases, get a diagnosis and treatment plan – all without leaving your home.
If it's your first time scheduling an Emory Connected Care appointment or you have questions, read through these frequently asked questions about telehealth.
What kind of telehealth appointments can I make?

Are Connected Care appointments secure?

Do I need to be in Georgia during my Emory Connected Care appointment?

How should I prepare for my Emory Connected Care appointment?

What equipment do I need?

What should I expect for my Emory Connected Care appointment?

My health care provider has not arrived for my appointment. What do I do?

How will I be billed for my appointment?
Request An Emory Connected Care Appointment
We offer online provider appointments for nearly every specialty, including primary care, women's health, orthopaedics, oncology, transplant, brain health and more.